Distinctive Photography | Architecture, Interiors, Products & People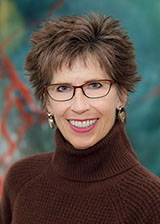 Lynne Damianos
Principal Photographer/Project Manager
Lynne provides distinctive photography of the built environment, products/artwork, and people for business from the ground or via drone aerial. She is an FAA certified drone pilot. She believes that photography is a collaborative process with her clients, and takes details seriously. 
An active educator, Lynne presents a wide variety of custom photography programs designed for professionals and students. She is a faculty member of various continuing education programs. She was an Artist-in-Residence at both Holliston & Framingham, MA High Schools as part of an Integration Technology Grant from the Massachusetts Department of Education titled "Capturing Architecture Past and Present." Her series of NatureScapes and BuildingScapes images have been exhibited in a variety of group and solo shows.
Lynne has published two of her own books: The Bancroft Building & Its People and The Saxonville Mills, and now offers publishing services to others through her sister company, Damianos Publishing. She also enjoys kayaking, yoga, hiking, ballroom dancing, and hand bell ringing ("bell therapy").
Lynne discusses her business in this short video produced by Radio Entrepreneurs.
Education
BS, Professional Photography – Rochester Institute of Technology
New England Institute of Professional Photography
Maine Media Workshops & College
Remote Pilot 101 sUAS Program
Awards and Honors
Best of Show & Best of Advertising (CIPNE)
Kodak Award of Distinction
Kodak Gallery Awards (3)
Fujifilm Masterpiece Award
ASMP Big Picture Award
Best of Show: Commercial Category (CIPNE and PPANE)
Community Involvement
Framingham Historical Commission
Leadership MetroWest
atac Downtown Arts + Music
Friends of Saxonville