Distinctive Photography | Architecture, Interiors, Products & People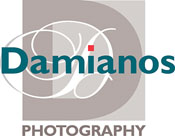 Custom Workshops
Damianos Photography & Publishing
Saxonville Mills (Mill 1)
2 Central Street, #152
Framingham MA 01701
$125/hour for the first person and $25/hour for each additional person (virtual or in person)
Group rates available. Schedule by calling 508.872.4880 (preferred) or email us at classes@DamianosPhotography.com.
Can't find a photography or Photoshop course with a schedule that meets your needs? We will custom tailor a private or group workshop for you either at our studio or a location of your choice.
We teach to all skill levels in a variety of topics from basic camera operation to photography tips and techniques for specific situations. Individual workshops are a great way to refine your photography process and learn the answers to your specific questions. Group workshops are perfect for professional development or lunch-and-learn programs. Handouts are included when applicable.
"Everyone here at Erland is impressed with the lessons I learned. They even wrote blog posts about it. Thank you again for your time and for teaching me the tricks of the trade!" Danielle Pikus, Graphics Coordinator Erland Construction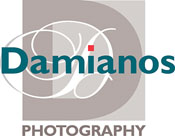 What Camera Should I Buy?
Damianos Photography & Publishing
Saxonville Mills (Mill 1)
2 Central Street, #152
Framingham MA 01701
$40.00 (virtual meeting).
Schedule by calling 508.872.4880 (preferred) or email us at classes@DamianosPhotography.com.
Looking to buy your first digital camera, or moving from a point & shoot to a DSLR? We can help you find the right camera, lens or other gear! Contact us for a custom equipment consultation solution after answering the following questions:
What camera and lenses do you currently own?
Are you looking for a DSLR camera, a point & shoot, or something in-between?
What will you photograph (people, close-ups, birds, real estate, sports, etc.)?
What is your budget?
Are there any other considerations that we should know about?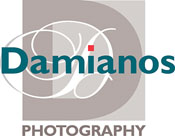 Portfolio Review
Damianos Photography & Publishing
Saxonville Mills (Mill 1)
2 Central Street, #152
Framingham MA 01701
40 minute session, $75.00 (virtual or in person)
Schedule by calling 508.872.4880 (preferred) or email us at classes@DamianosPhotography.com.
Creating photographs is largely a solo experience. After a while you may realize you're the only decision maker building your portfolio. If you are in need of creative or technical feedback on your work and progression, an individual portfolio review is the answer. How do you want to grow as a photographer? We can help you develop your vision, edit your portfolio, hone in on your key themes and subjects, and identify techniques and approaches, which are working and those that are not. We invite both digital and printed portfolios for review.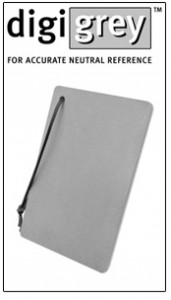 DigiGrey™ for Accurate White Balance
Do you have trouble getting accurate color reproduction with your digital camera?
We created DigiGrey™ cards in response to a need for a durable, affordable, neutral reference for photographers and videographers to correct color/white balance in digital images. DigiGrey™ is for everyday studio and location use, and comes with a lifetime warranty on the card. It's a great aid for achieving accurate color of artwork, products, interiors/architecture and more.
Color is no longer in the hands of the lab – get control of your color-balancing act with DigiGrey™! Available in all grey ($15 + S/H) or grey on one side/white on the other side ($20 +S/H). Contact us at 508.872.4880 or info@DamianosPhotography.com to place an order. You may make arrangements to pick one up in our studio.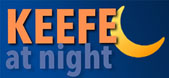 Photo Field Trip to Russell's Garden Center
Russell's Garden Center
397 Boston Post Road
Wayland MA 01778
1 class – Saturday, September 25, 2021 , 9:30 am to noon – Rain or Shine!

Register at www.keefeatnight.org
Join us at Russell's Garden Center in Wayland where you will have the opportunity to photograph beautiful flowers, plants and many other subjects, both indoors and out, while learning how to better use your camera. We will depict subjects in varying ways, altering both the look of the subject and background. Learn more about close-up photography and adjusting the color and exposure of your images. We will examine tools such as the rule of thirds, framing and camera angle to improve your photographic vision. You will have plenty of time to photograph on your own, plus have guidance from the instructor. Suitable for photographers of all levels (with either DSLR or point-and-shoot cameras), however, a basic understanding of your camera is required.
Review your camera manual beforehand and bring it with you along with your camera and fresh batteries. Meet at the indoor fish pond in the cactus area. Visit www.russellsgardencenter.com for more information about Russell's. Please park across the street.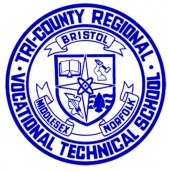 Digital Photography
Tri-County Regional Vocational Technical High School
147 Pond Street
Franklin MA 02038
7 classes – Tuesdays, September 28 through November 9, 2021, 6:30 to 9:00 pm
Register at www.tri-county.us (registration will open soon)
Learn how to become comfortable with your camera. This course will unmask the secrets to creating more compelling images, whether you have owned a digital SLR for years or just purchased a point and shoot camera. You will learn how to get the most out of your camera using appropriate settings and menus for various subjects as your picture-taking skills improve throughout the course. Note: camera should have aperture and shutter priority modes.
We will cover:
How to brighten or darken photographs in camera
Color (white balance)
Flash settings
Focal length
Program, aperture and shutter priority, and manual modes
Light modification
What to put in your gear bag
All skill levels welcome! Review your camera manual before the first class (you may want to download the full manual from the web). Please be sure to have your manual and camera (with charged batteries) at each class. There will be a photography assignment each week to do on your own that will be used as a learning tool in the following class.